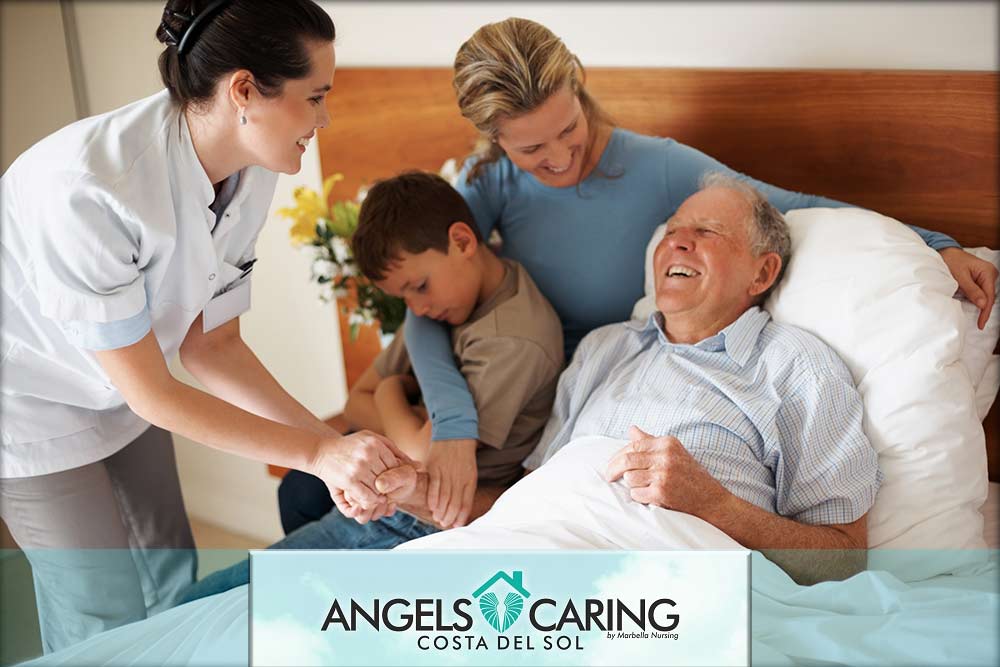 Angels Caring has assistants and nurses on hand to help patients in Marbella and all along the Coast. We believe services at home may be necessary due to acute illness, long term health conditions, permanent disabilities, and terminal illness. We dedicate our time and love to all of you. We care for you.

Angels Caring to provide high-quality home care and support to keep you safe and comfortable in your own house. Our goal is to make you feel never alone.

Choose our home care services, we can assist you to start the day, helping you to get up, shower, breakfast, getting dressed, medication, and everything to help you at the end of the day to get ready to sleep in bed.

If you need more information about us, don't hesitate to contact us, we'll be there for you.